This is just a quick reminder and an update on what is happening in the club.
 Fri 4 Mar (5:30pm) – Sun 6 Mar: Opening Camp
Opening Camp is the first major event in the AUMC calendar and is a non-stop weekend of camping, swimming, kayaking, eating and (of course!) socialising at Club Morgan on the Murray River.
There are still places available, so please register your attendance as soon as possible!
Sun 6 Mar 9:30 am – 1:00 pm: Morialta Crag Care
The Climbing Club of South Australia is organising a Morialta Crag Care event, giving everyone the opportunity to come along and help protect our crag.
Meet at Gate 17 (Climber's entrance) on Norton Summit Road at 9:30am. We'll work till 12pm and then those who want to will go for a climb so bring drinks, morning tea, your lunch and climbing gear!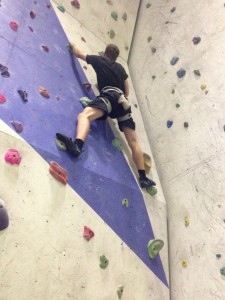 Other events
Also coming up soon! Please visit the web site for more information.
Indoor climbing
This year the club's indoor climbing night is Tuesday evening, though many people also still go on Thursdays. All members and non-members are welcome to come along, even if there isn't a posted event. Committee member Joel is often able to give people a ride to and from the city – get in touch with him by email at secretary@nullaumc.asn.au the day before.
Finally..
If you haven't re-joined the AUMC in 2016, don't forget that you can join online. If you need any more reason to join, our current discount offers are listed below. As always please get in touch if there are any events you'd like to see the club run, if you'd like to hire some gear for a trip, or if you're keen to get more involved with the running of the AUMC.