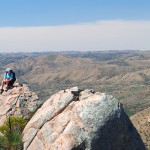 The Adelaide University Mountain Club (AUMC) offers members the opportunity to participate in hiking, rock climbing, canoeing and kayaking, cycling, cross-country skiing, rogaining, kite surfing and endurance and multi-sport events.
The club is open to everyone, including students from other universities, staff, and non-students!
We run trips throughout the year and cater to all skill levels. Events include 'come and try' days, day and evening walks, introductory skills for rock climbing and kayaking, professional lessons for kite surfing, overnight camping trips, and more advanced hiking and touring trips lasting a week or more.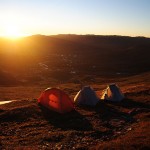 To get involved you can join the club now, or sign up to our mailing list to find out about new events as soon as they're posted.
We also have a range of camping and outdoor gear which is available for hire on official club trips as well as private trips.

Join the mailing list
Hear about events as soon as they're posted, special offers, and official club news
No Events
Regular events
Tuesday evenings – Indoor rock climbing
Something you want to do? Suggest an event!
The Adelaide University Mountain Club is proudly supported by: