Date/Time
Date(s) - Fri 23/12/2016
1:00 pm - 9:30 pm
Location
Adelaide University Victoria Drive
Organiser: Ben
Meet At: Victoria Drive at 1.30 pm at the pedestrian bridge directly under the University of Adelaide
Cost: Free

Categories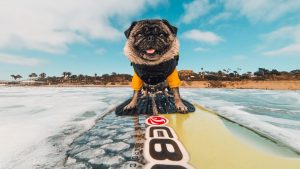 Come celebrate Christmas and the great year that's been so far!
Join the Mountain Club for an afternoon / night of activities including surfing, beach sports, relaxing, picnicking and whatever else you can think of.
No cost, just bring typical beach gear and BYO alcohol, drinks and a plate of food to share for the picnic.
Experience in surfing is not necessary, two experienced surfers have kindly offered to help out the beginner surfers on the day (pretty much most of us) and we'll  hopefully have around 10 surfboards to share. Middleton is a little over an hour away, but a great location for surfing and a really nice beach, although good waves is unfortunately never a guarantee.
There are no bus routes that I know of to the location, so we will have to organise carpooling from adelaide to get to the location. Anyone with a car please contact me so we can get everyone safely there and back !
If Carpooling, we will meet on Victoria Drive at 1.30 pm at the pedestrian bridge directly under the University of Adelaide.
Call or text Ben Schmidt on 0414696693 if you need a lift there or if you can be an absoloute hero and help transport others.
For any other inquiries related to this event don't hesitate to call, I'm looking foward to seeing you all there !!
Cheers
Ben
Bookings
Bookings are closed for this event.